News
16. may 2022
Unique Solar park at the coast of Riga Gulf
All News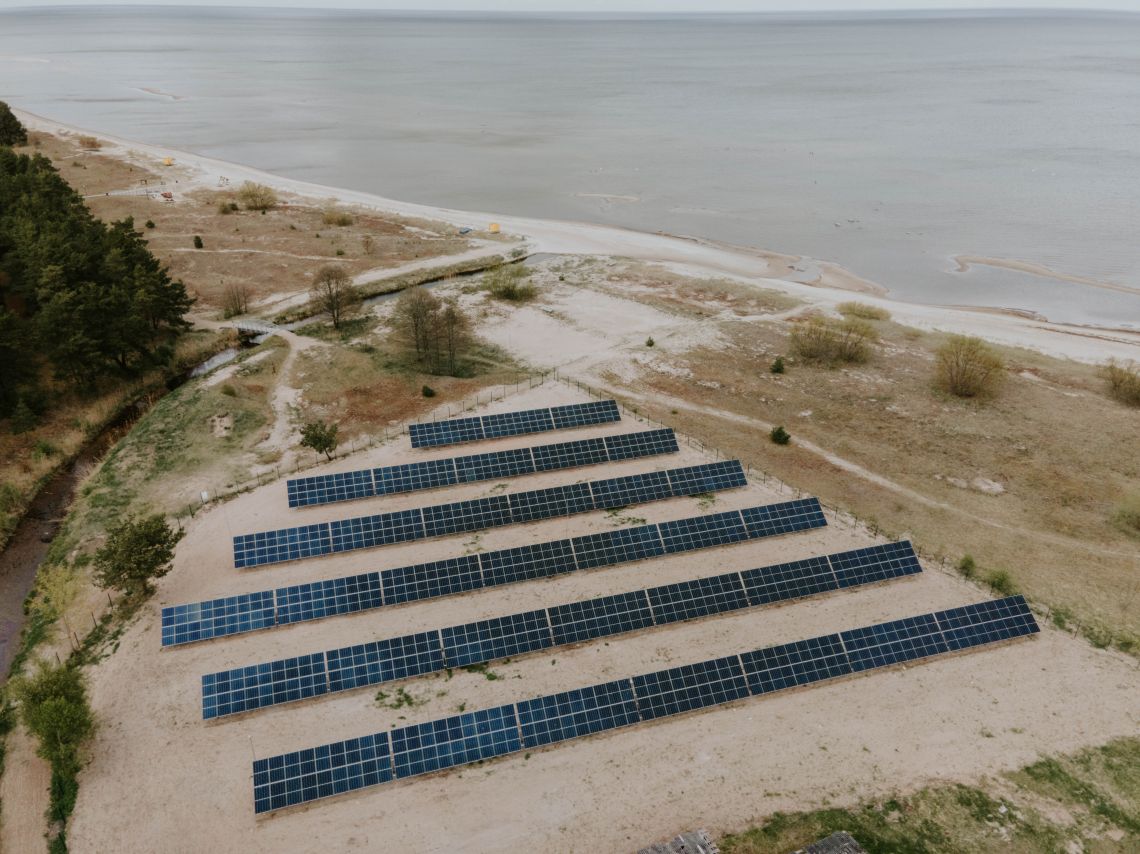 In the spring of this year, the fish processing company Unda, in cooperation with the energy group AJ Power, Swedbank and Lauku Atbalsta Dienests, opened an impressive solar panel park on the shores of the Gulf of Riga in Engure. During the project 630 solar panels were installed on the ground with a total capacity of 236 kW, which will produce approximately 226,300 kWh of green electricity per year for the company.
"The solar panel project is a self-evident and logical choice. Looking back today at the moment of making decision, it is clear that it has not only proved to be a green and sustainable project, but is also more cost-effective than we originally planned. We consider ourselves a sustainable company, and every new development or investment project is also evaluated from a sustainability perspective. There are more and more customers who carefully examine the packaging, the composition of the product and the information available about the manufacturer to make sure that the product is produced responsibly, caring for resources, using green energy, and is clean and of good quality in every way. It is important for us to provide all this to our customers, "comments Artūrs Bubišs, Chairman of the Board of SIA Unda.
The company's investments in the production of green energy will pay off in less than 3 years, and SIA "Unda" will save up to 30,000 EUR in electricity costs during the year. In addition, the park does not require additional investment and has virtually no maintenance costs. By installing solar panels, SIA "Unda" will also prevent the release of CO2 emissions into the atmosphere by 88.82 tons per year, which is equivalent to 4037 planted trees.
The company continues to implement green and modern solutions in its production processes, which significantly increase energy efficiency, reduce energy costs and significantly improve environmental impact. Therefore, the company's investment in the production of green energy with solar panels is only a logical next step. The project was implemented in cooperation with the energy company group AJ Power, Swedbank and Lauku Atbalsta Dienests. The total investment in the project is 165,460 EUR.