Our History
1907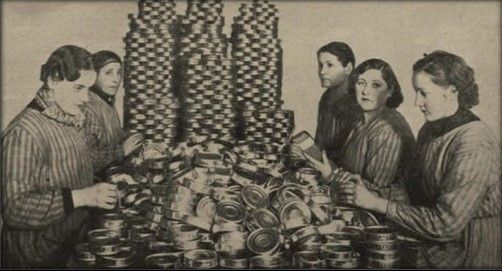 1907
Our great story begins!
The first fish canning factory was built in Engure by the order of well known at the time confectionery and canned fish manufacturer "L.W. Goegginger".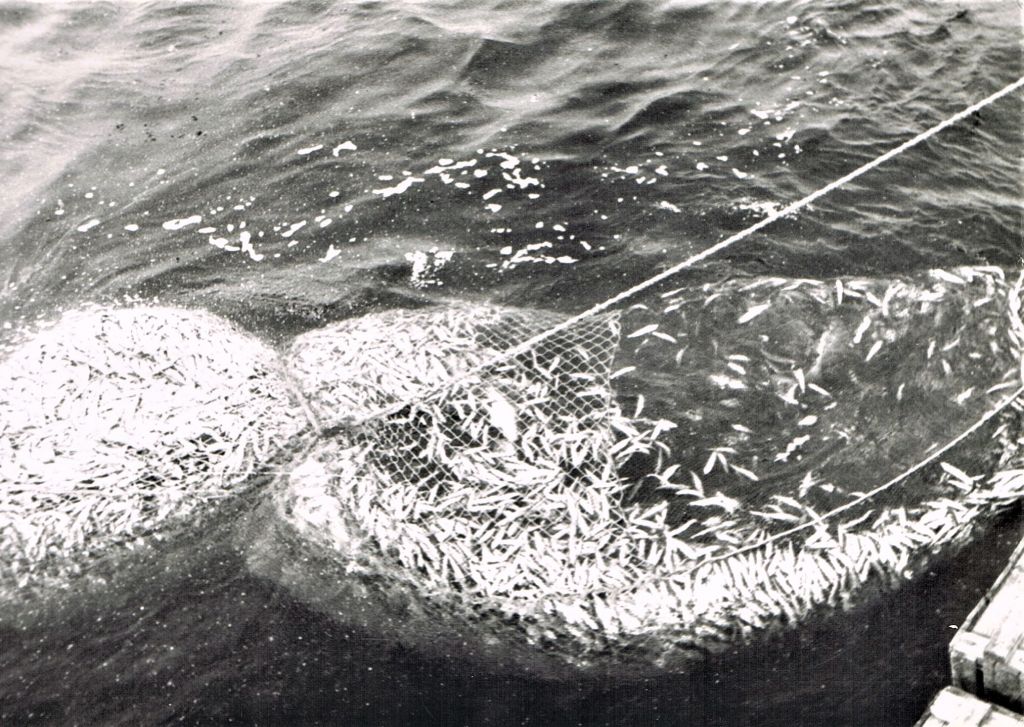 1926
Another confectionery and canned fish manufacturer "Lankovsky & Liccop" becomes the owner of Engure fish canning factory.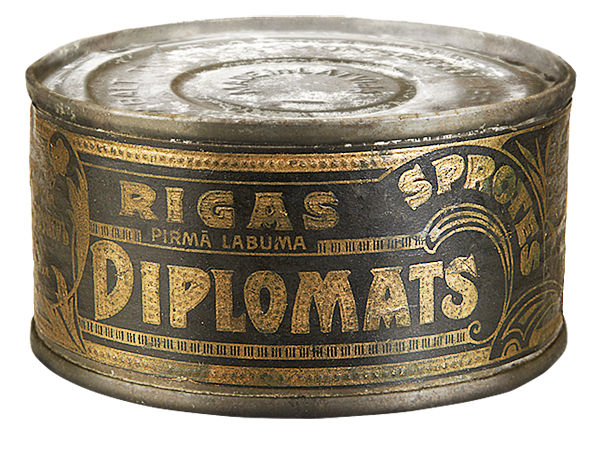 1931
Engure fish canning factory becomes the exclusive owner of "Diplomats" brand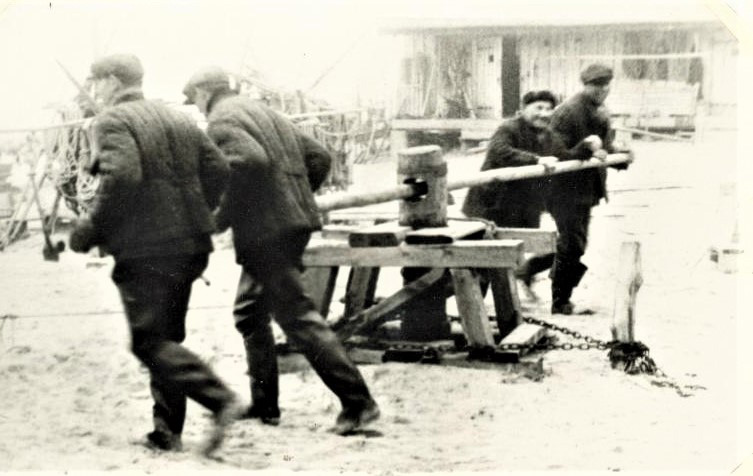 1938
Fishermen's cooperative society "Engures Zvejnieks" (Engure Fishermen) bought Engure fish canning factory.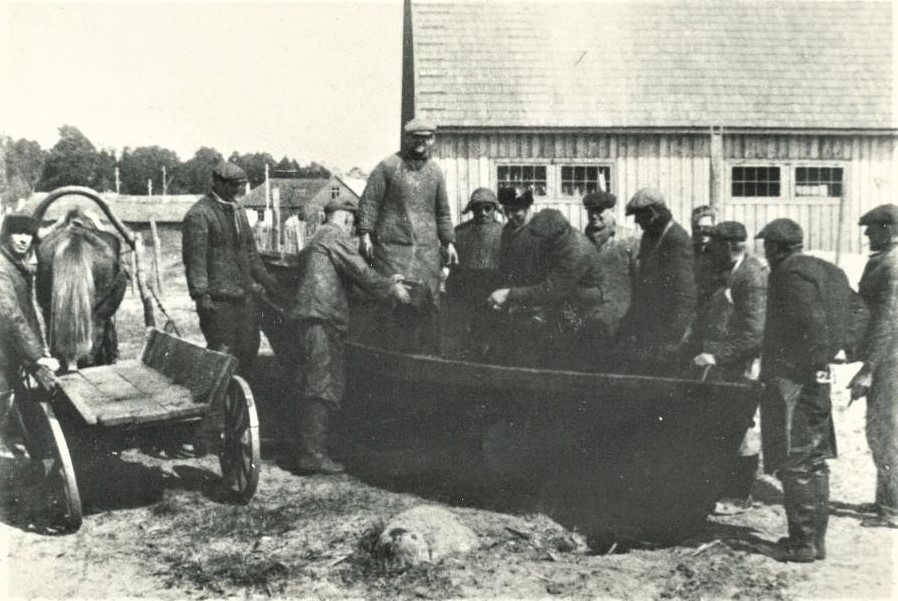 1948
Local fishermen decided to establish a collective farm "Padomju Zvejnieks" (Soviet Fisherman).
Most of the catch was given to the Engure fish canning factory.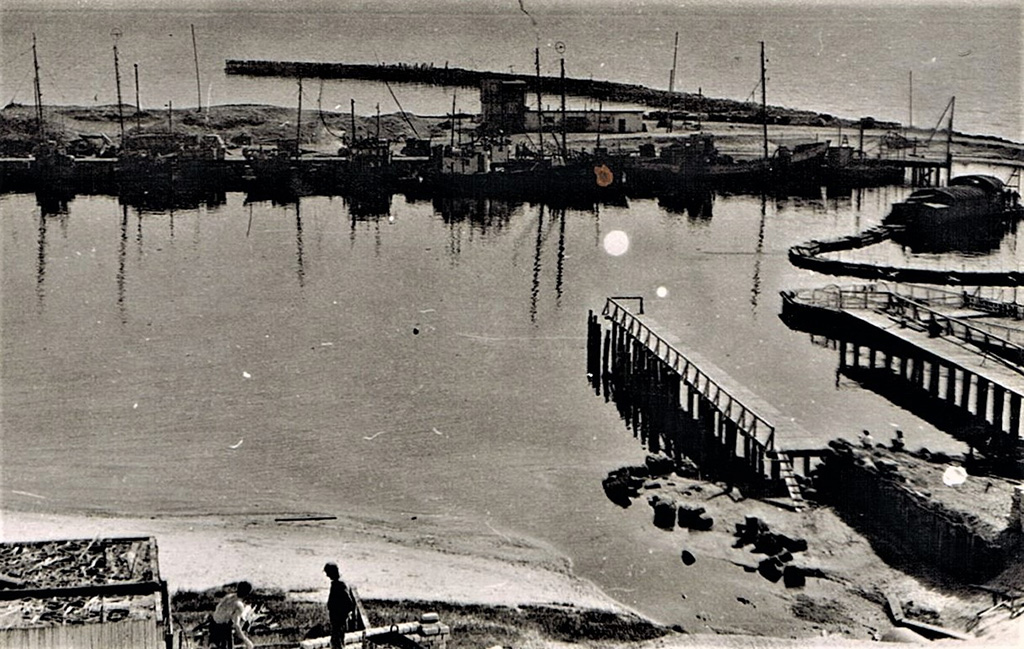 1955
The port of Engure is being expanded and deepened with state support. This opens up opportunities for the industry to grow and expand.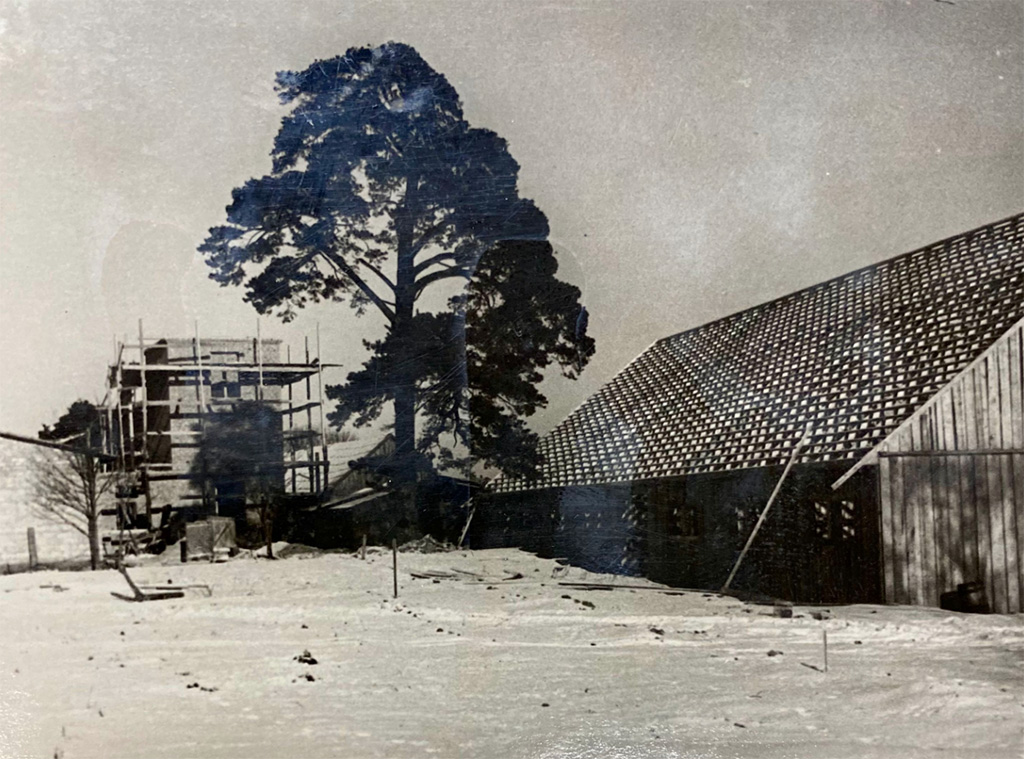 1963
A new extension was built to the factory and three new autoclaves were installed. A "Quernerbrook" smoking furnace was installed.
Because of the excellent quality, the products were mainly exported to foreign countries - Mongolia, Czechoslovakia, Hungary, Romania and other.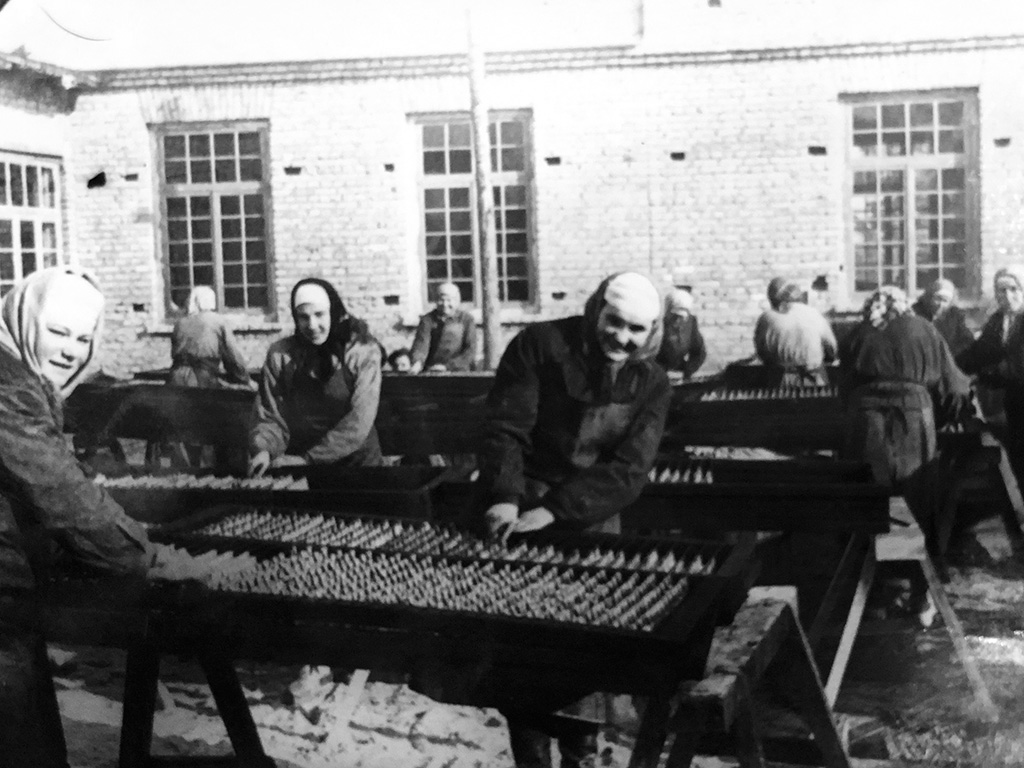 1965
The rodding area is being reconstructed - concrete floors are built, second "Quernerbrook" smoking furnace was installed.
The workshop continues to specialize in the production of smoked sprats and smoked fish products, where it has undoubtedly become one of the best.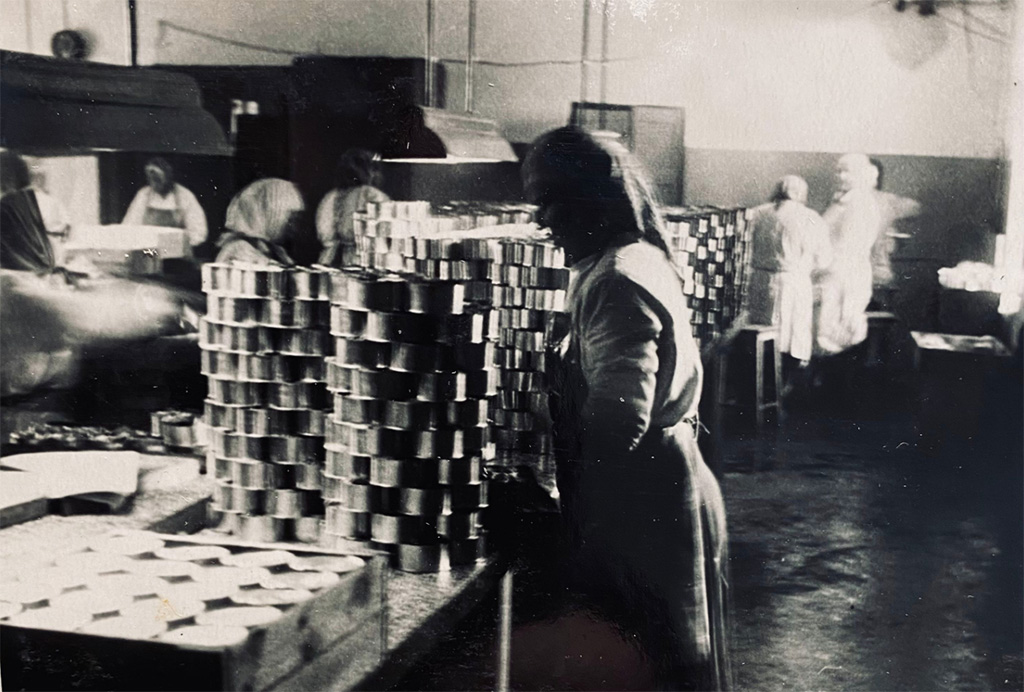 1966
Sprats production was organized according to a new technological method, which allows to ensure even better quality of raw materials and improve exporting opportunities to new markets.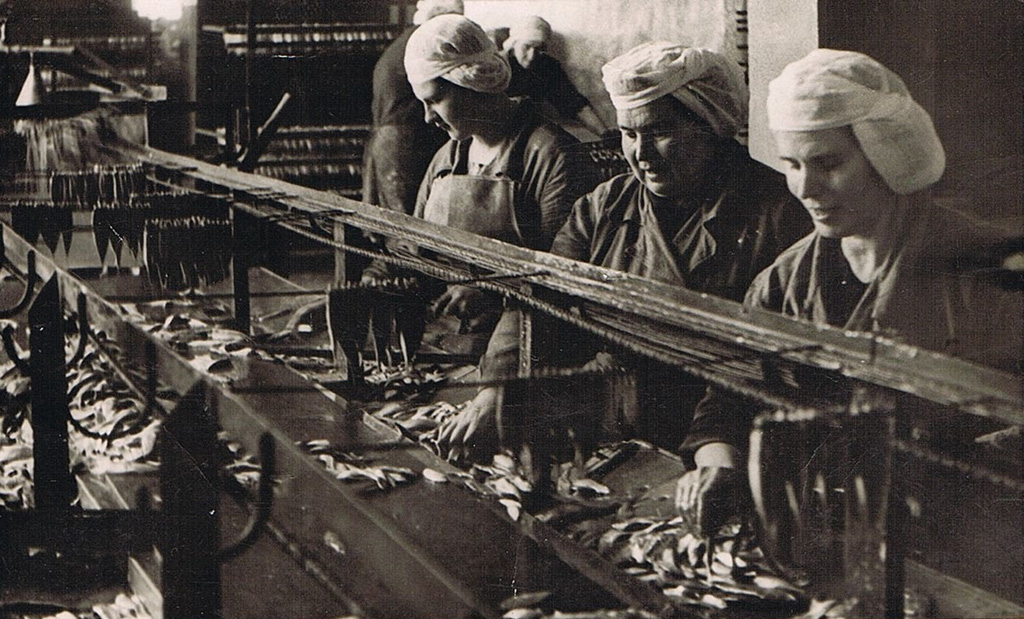 1973
75 people are employed - production manager, 2 laboratory assistants, 3 foremen and 70 workers. One of the best employees of the factory is smoker Deonisijs Bogdanovs.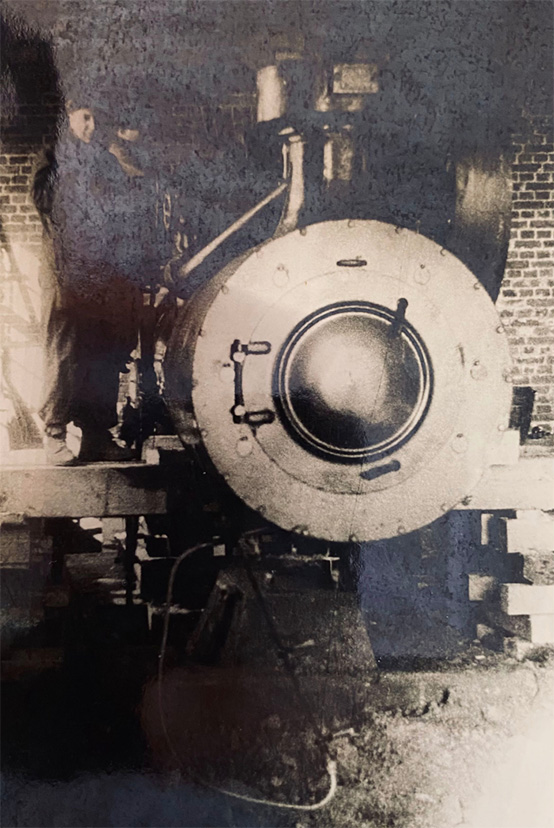 1974
The best fish smoker competition is organized by the "Latvian fish industry" in Roja. The first place in this competition was won by our smoking operator - Deonisijs Bogdanovs.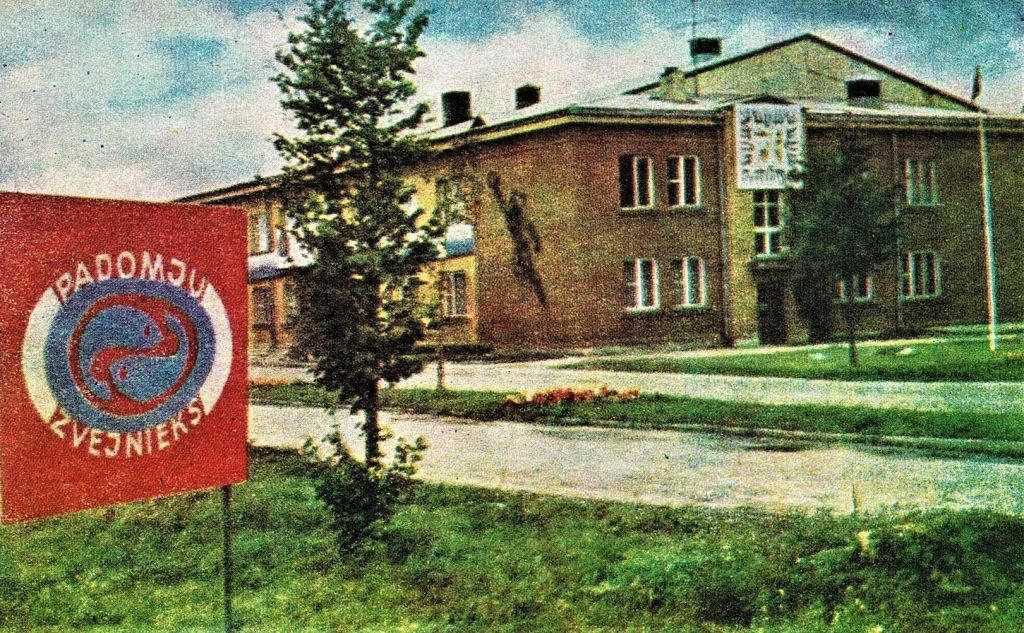 1976
The Engure fish canning factory is purchased by the collective farm "Padomju Zvejnieks" (Soviet Fisherman). A modern cold stock has also been built, which can accommodate up to 1,000 tons of fish. An ice production unit has been installed.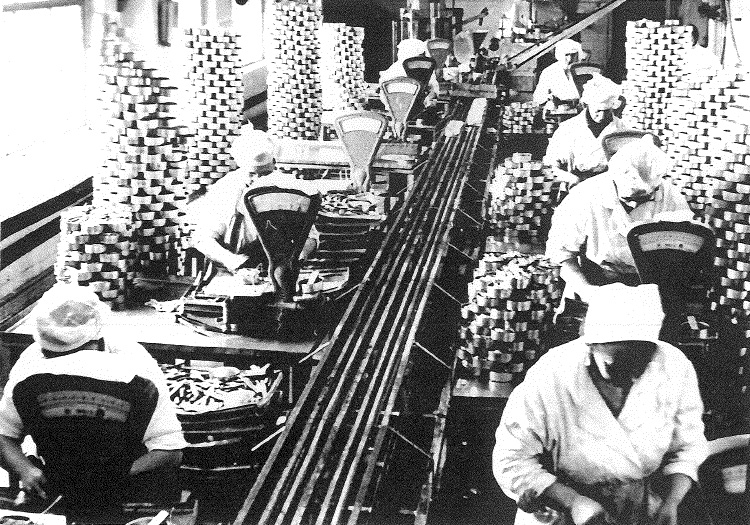 1978
"Padomju Zvejnieks" (Soviet Fisherman) received a Soviet Union-level order to produce and supply the highest quality products to the German Democratic Republic, Czechoslovakia and Mongolia. The factory has coped with this task with honor, clearly attesting to the excellent quality of the products produced.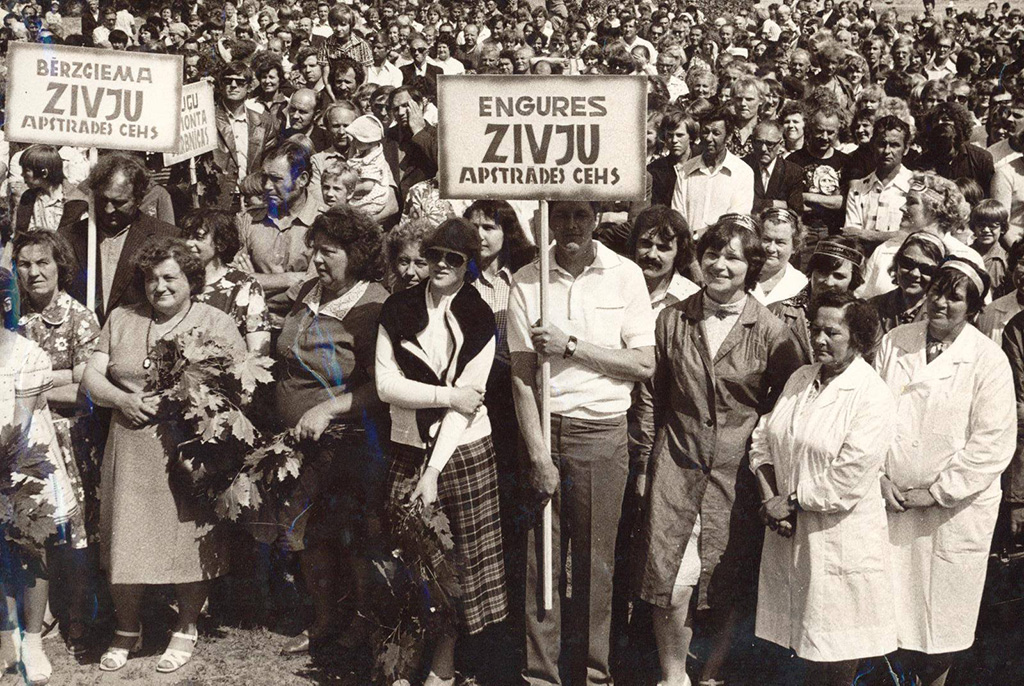 1980
A new factory reconstruction project has been started. Production of fish pate begins. The product is fully mastered in a short time and becomes a favorite of buyers.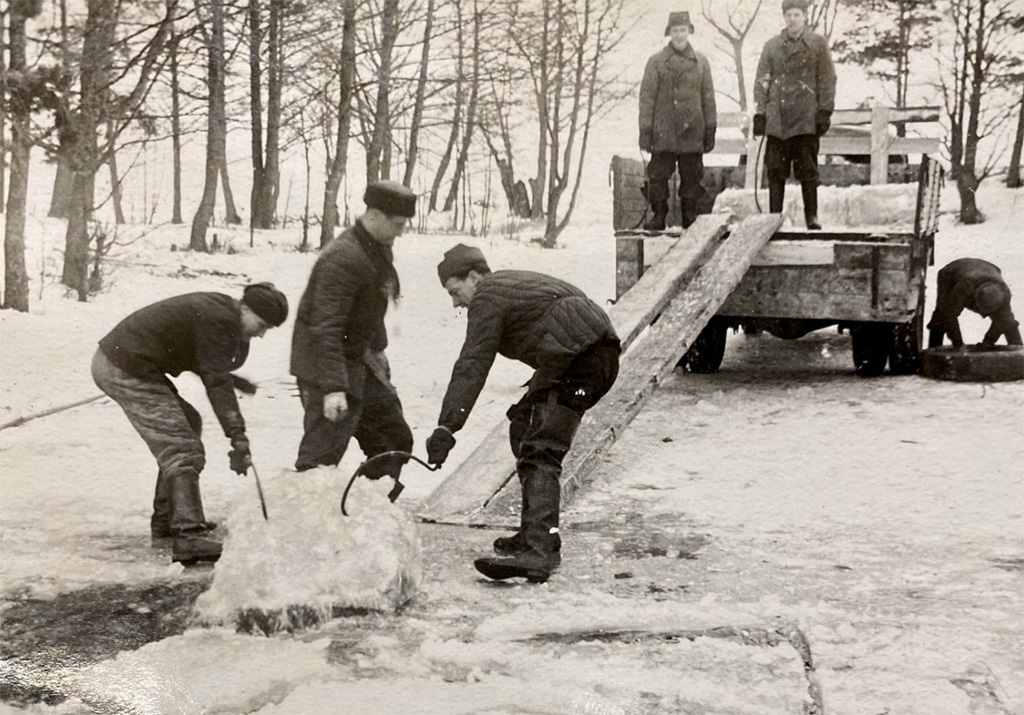 1981
A new and spacious cold stock has been put into operation.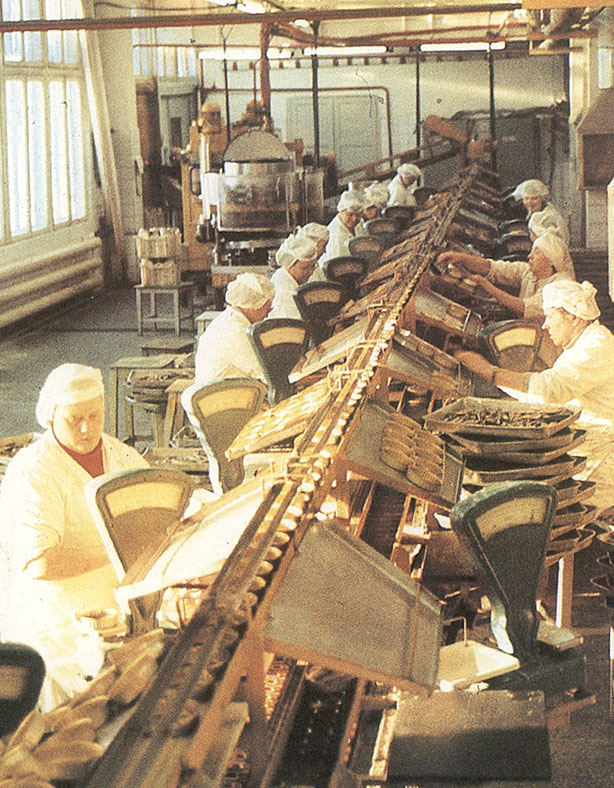 1985
The first stage of the factory reconstruction is completed - production equipment has been replaced, new production lines are operating, working conditions for the factory employees have been significantly improved.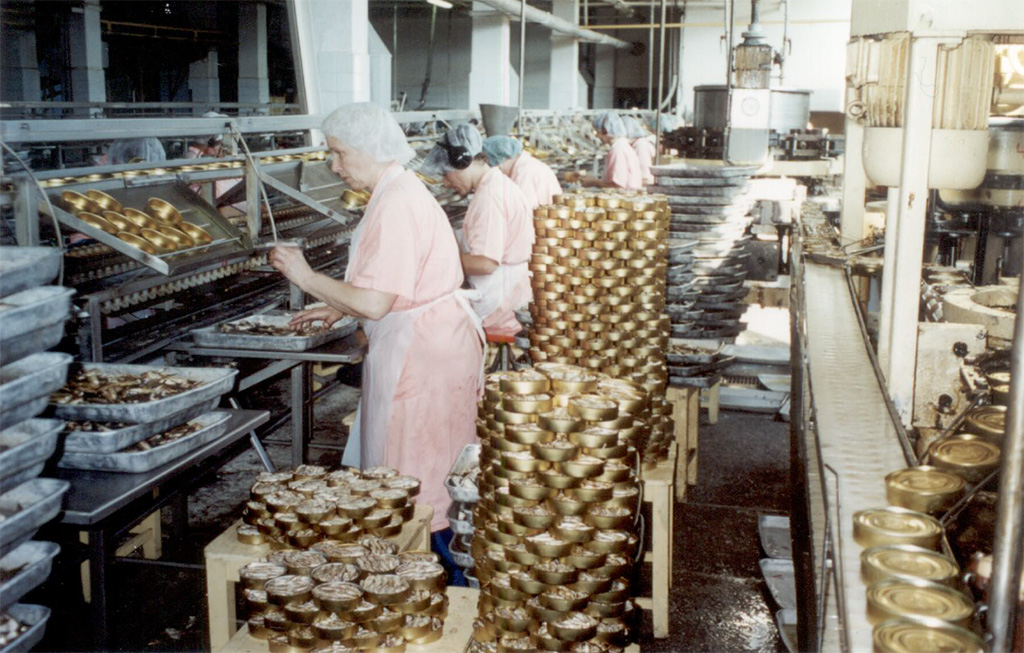 1987
The renovation of packing area has been completed. The old part of production facility is connected with the new one. A boiler house has also been built, which supplies heat also to the entire town of Engure.
New refrigeration equipment has been installed.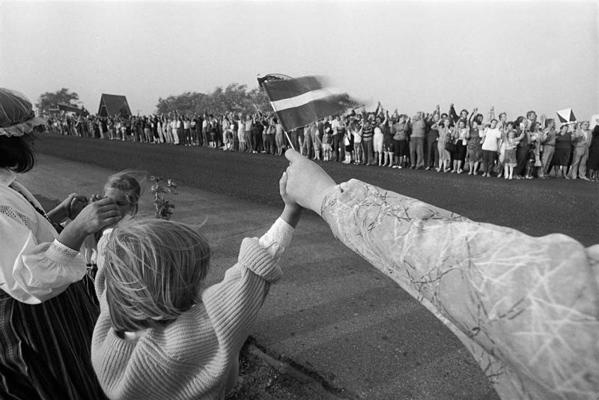 1992
Independence of Latvia is being restored and "Padomju Zvejnieks" (Soviet fisherman) ceased to exist. The company was given its current name - Unda.
For the first time in the company's history, production was organized in 2 shifts.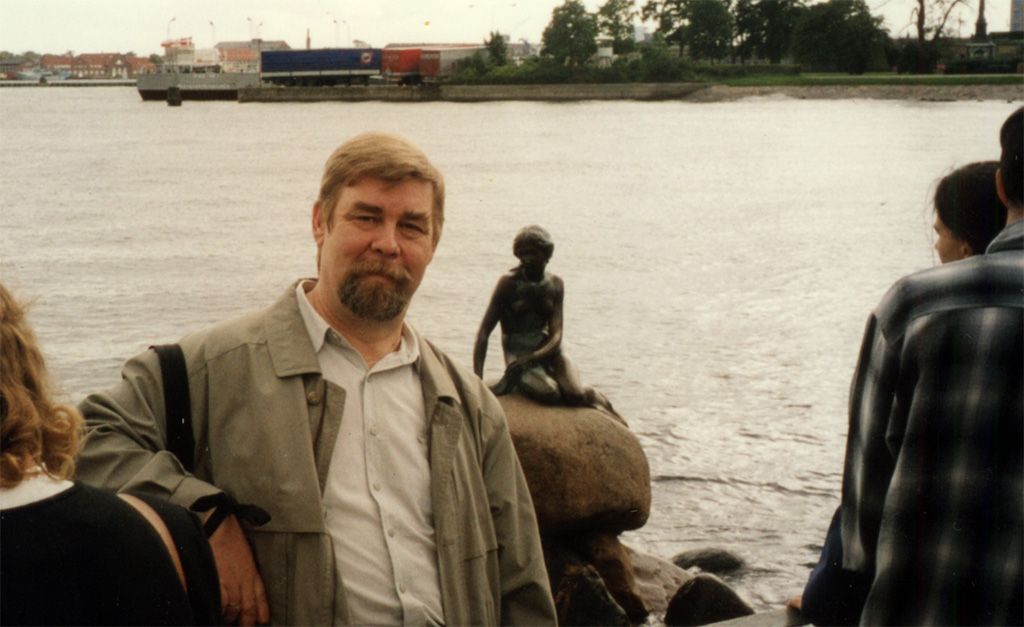 1996
Unda is one of the founders of the "Latvian Fishermen's Association" and "Riga Sprats Association".

In the photo Jānis Kārkliņš - manager of Engure canned fish production plant, later founder and long-term chairman of "Unda".
1998
Unda becomes one of the first companies in the industry to be able to export its products to European Union countries.
Two Baltic type fishing vessels were purchased - Unda and Kate.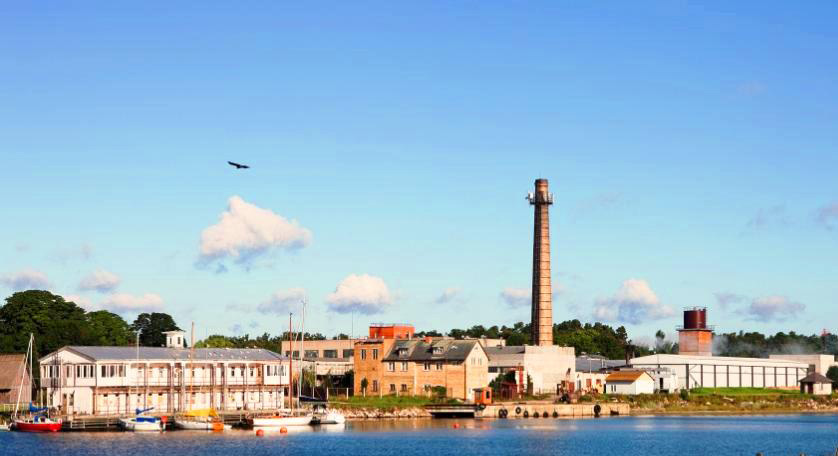 2000
The "Latvian Fishermen's Union" is founded, which unites the leading Latvian fish industry companies with the main activity - production of canned fish products. "Unda" becomes one of the members of this union.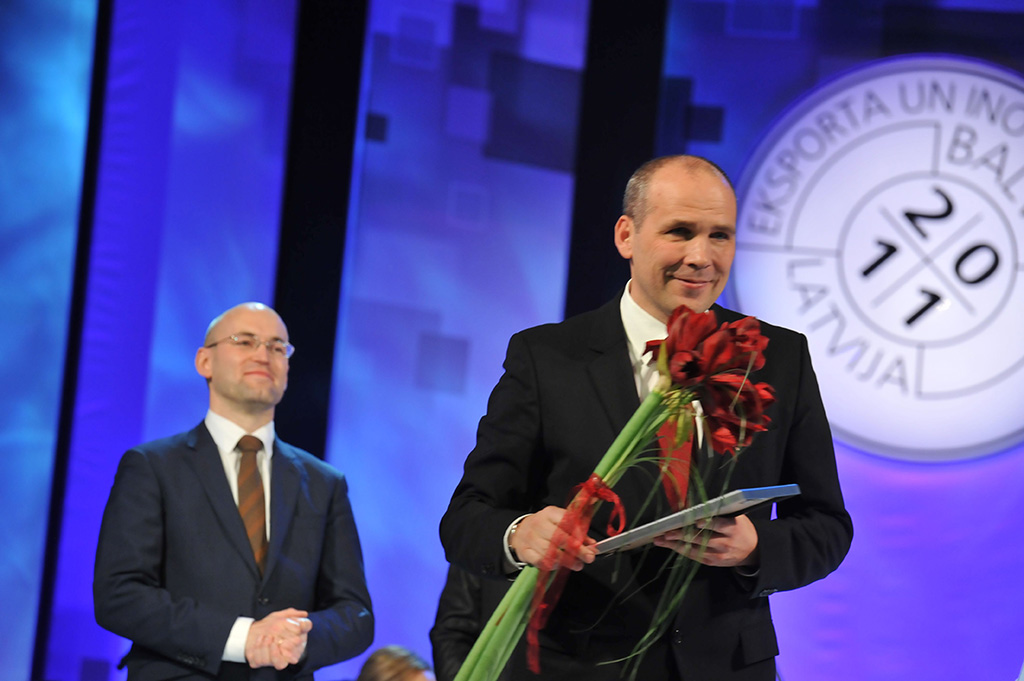 2011
The Ministry of Agriculture of the Republic of Latvia presents award "For the implementation of the principles of good governance in business and efficient financial management" to "Unda".

In the photo Juris Bubišs - owner and long-term chairman of "Unda" Ltd.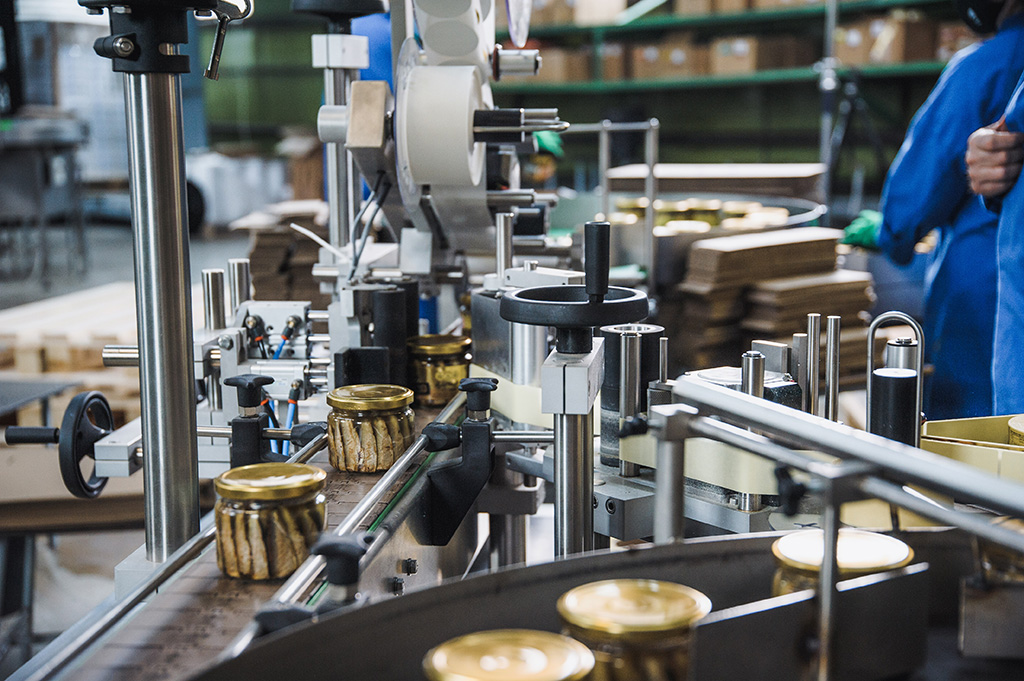 2017
Registration of the "Diplomats" brand was renewed. Full product and logo re-design followed.
A new automatic glass jar line is installed, which opens up new opportunities for product development.
1907

1926

1931

1938

1948

1955

1963

1965

1966

1973

1974

1976

1978

1980

1981

1985

1987

1992

1996

1998

2000

2011

2017
The development of the company continues with great energy and commitment. We are constantly expanding and improving our operations, hiring new professionals and continuing to write new pages of history.