Diplomats gift card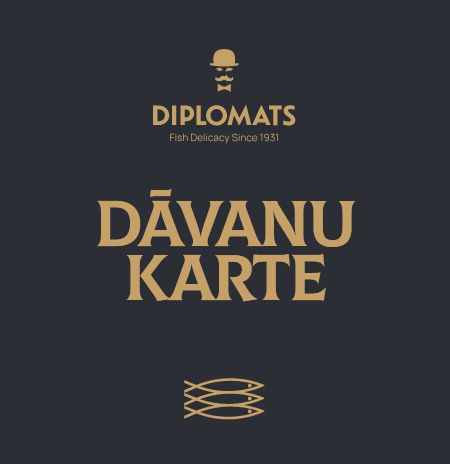 The Diplomats gift card can be used to buy products produced by the Engure fish processing company Unda - high-quality canned fish for all tastes, including gift sets and other products with the Diplomats brand that can only be purchased in our stores.

Gift cards of three amounts are available: 10, 25 and 50 EUR.
The gift card is valid until the date indicated on the card.
The gift card cannot be exchanged for cash.
The gift card can be used once and in full.
If the Gift Card is not used before the expiration date or it is lost, its balance will not be compensated.
The gift card can be used in:
Diplomats concept store, Engure seaside market, Labiešu street 2, Engure, Engure parish, Tukums county
If you have any questions, please call us at +371 63181117 or write to info@unda.lv
To find out about working hours of Diplomats concept stores and other information: https://www.diplomats.fish/en/concept-shop/