News
2. nov 2022
Two new excellent products!
All News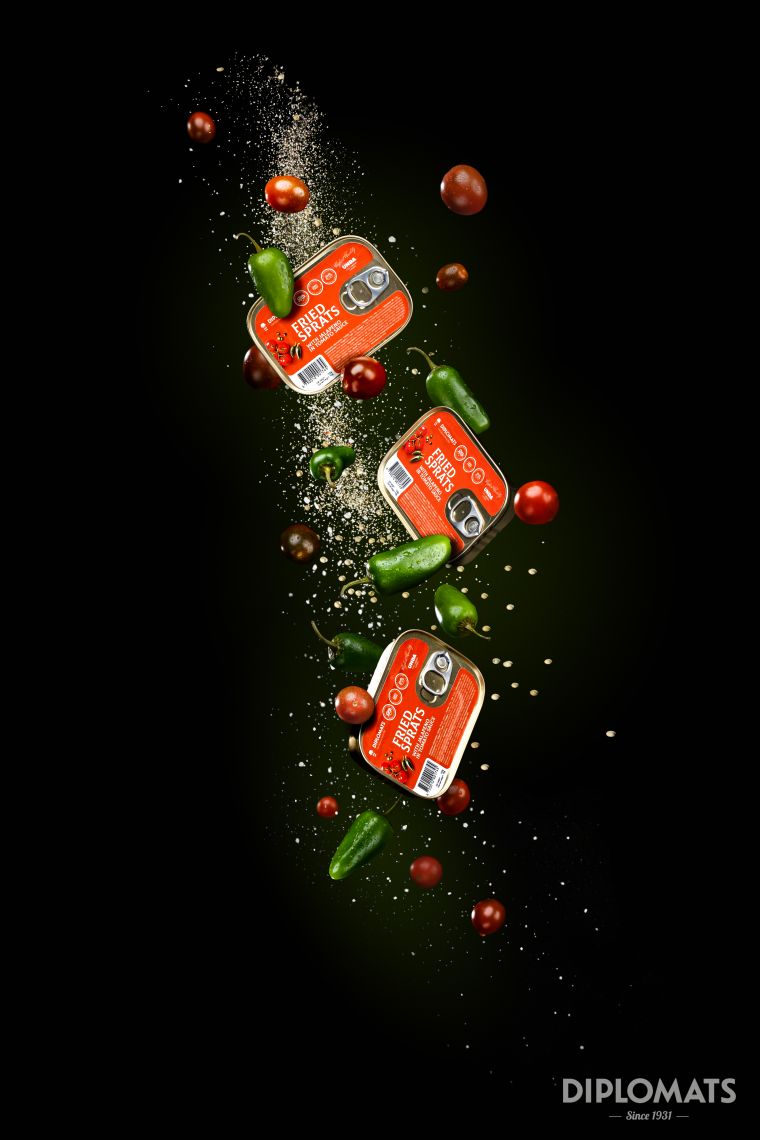 New products in Diplomats products lineup!
The excellent, delicious and well-known premium Fried Sprats in Tomato Sauce are now available in a new, modern and more convenient dingley can!
A spicy version with jalapeño peppers is also available! Pleasant spiciness goes perfectly with the traditional Diplomats tomato sauce taste! Be sure to try these new products soon!