News
10. may 2023
New Diplomats store
All News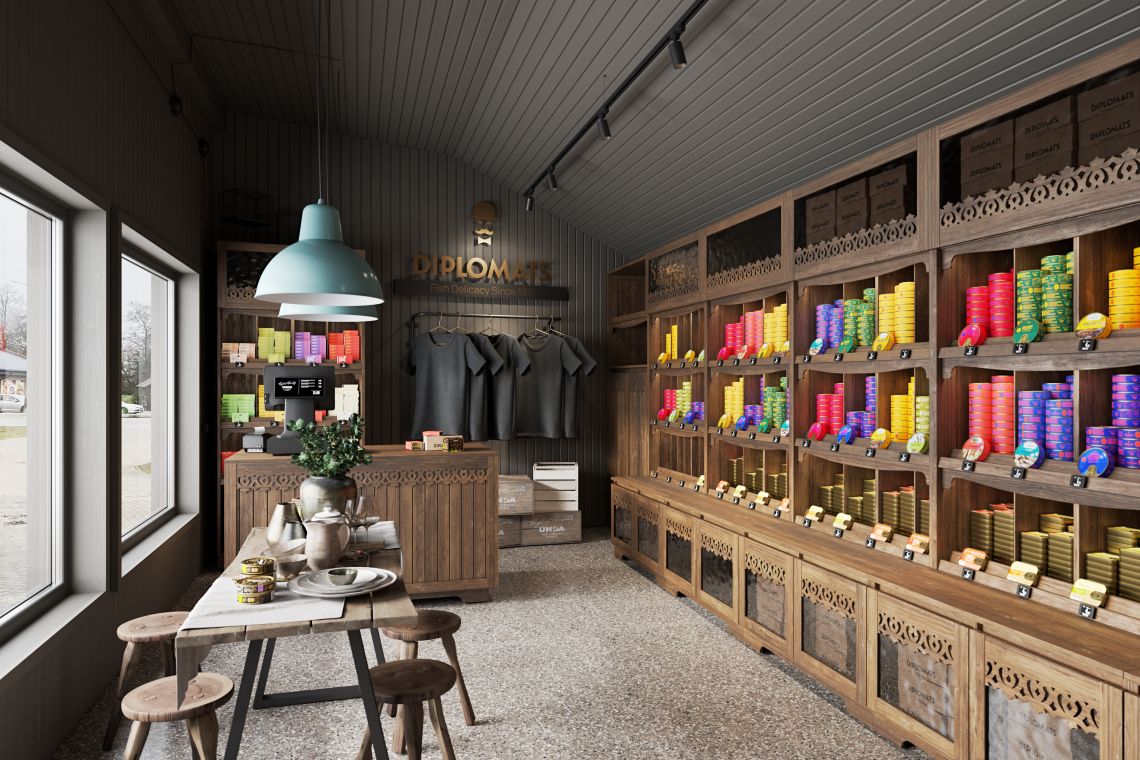 Soon a new Diplomats product store will open its doors in Engure.

The new Diplomats concept store is a unique store of local canned fish produced in Engure, Latvia. The store is also an exhibition space. The store is unique in that it has a traditional festive table in its center, which is decorated with Latvian elements according to the season or current holiday. And the high-quality canned fish produced in Engure will always have its special place on this table.

Our goal is to remind store visitors that canned fish is a tasty, healthy and very convenient product that fits on holidays table and in everyday life. Canned fish can be a unique gift, a component of snacks or a tasty addition to a real festive lunch.

The store sells the entire range of Diplomats products produced by local canned fish producer Unda Ltd - more than 65 different types of canned fish for all tastes. Also available are unique Diplomats gift sets that can only be purchased here.

In addition to canned fish, you can also buy t-shirts, hats, pens and other products with the theme of the Diplomats brand.

The inventory on the festive table, tableware, tablecloths and other items from our partners will also be available for purchase in the new Diplomats store.

Working hours:
| | |
| --- | --- |
| M | closed |
| T | closed |
| W | 9:00 - 13:00 |
| T | 9:00 - 18:00 |
| F | 9:00 - 18:00 |
| S | 9:00 - 18:00 |
| S | 9:00 - 18:00 |
Store location - "Engures piejūras tirdziņš", Labiešu street 2, Engure, Tukums district.

Regular customers will receive valuable discounts on a daily basis with customer cards that can be purchased in the store, which will allow significant savings when purchasing canned fish products.

We will also provide special discounts to the owners of the Goda ģimene (Honorable Family) card and our employees of Unda Ltd, who present the Employee discount card.